A Unique Friendship
The bond you share with your pet is unique. Now, you can carry a one-of-a-kind symbol of that special bond wherever you go. Each My PetSteps medallion by Cia's Jewelry is a detailed, scaled replica of your pet's paw-print or likeness, cast in precious metals for you to keep forever.
Create a keepsake for any animal—a dog, cat, bird, or horse
Celebrate a new addition to your family
Honor a steadfast companion
Commemorate a beloved pet
Surprise a pet-loving friend with an unforgettable gift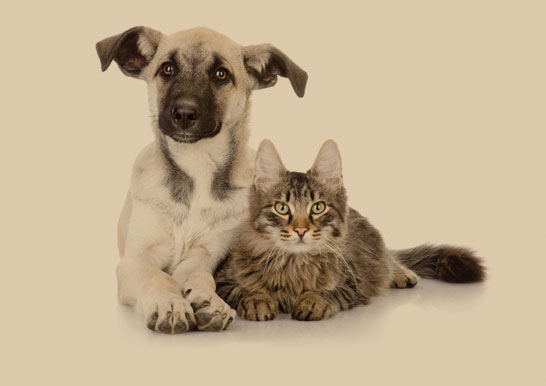 A Unique Token
Cia's jewelry combines cutting-edge 3-D printing technology with the millennia-old art of lost-wax casting to create a unique piece just for you. Larger companies mass-produce their assembly-line jewelry overseas. Cia's, however, custom-makes each My PetSteps medallion in the U.S., where artisans pour, size, and polish every piece by hand, just for you.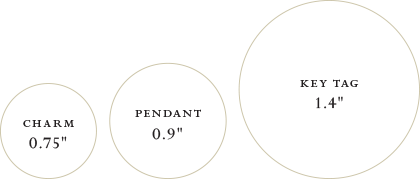 Metal Options

Metal Finishes

*Also available in gold and platinum. Call for details and pricing.
†All accessories are sold separately.
How To Order
Simply snap a few photos of your pet's paw, claw, foot, or hoof. Or, if you prefer, use a photo of your pet's face for a portrait-style piece.
Email the photos, plus your choice of size, metal, and metal finish to ed@ciasjewelry.com
Our Process
Cia's digitizes your photo to create a scaled mold of your pet's unique footprint or face.
The mold is used to create a hand-cast medallion in the metal of your choice.
The reverse side of the medallion can also be engraved with a name or message
The entire process takes four to six weeks, as we ensure every detail is designed with care.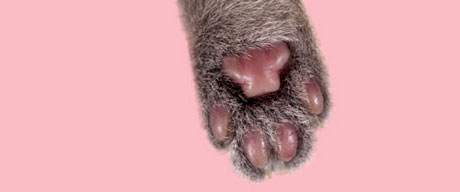 Tips for Taking Your Photo
Position the bottom of your pet's paw, claw, foot, or hoof to face the camera as directly as possible. An angled photo will be distorted and won't contain as much detail.
Photograph the paw, claw, foot, or hoof against a plain background that contrasts with your pet's fur color. For example, pair white fur with a dark background or black fur with a light background.
Focus that camera! A better photo means better resolution, which results in a more detailed finished product.